About Jimmy Carr
Jimmy Carr is an award-winning comedian, writer and television host, famous for his dark humour and one-line jokes. You'll think of him as either a politically incorrect equal opportunities offender or a fake-toothed donkey-laugh plastic-haired comedy mannequin. Either way he was scientifically proven to be the funniest comedian in the UK.
Touring
One of the biggest-selling comedy acts in the world, Jimmy consistently does stand-up to sell-out crowds across the globe, performing his shows at venues in over forty countries. His last tour, Best Of Ultimate Gold Greatest Hits, sold over 480,000 tickets globally with current show, Terribly Funny 2.0, set to exceed that figure.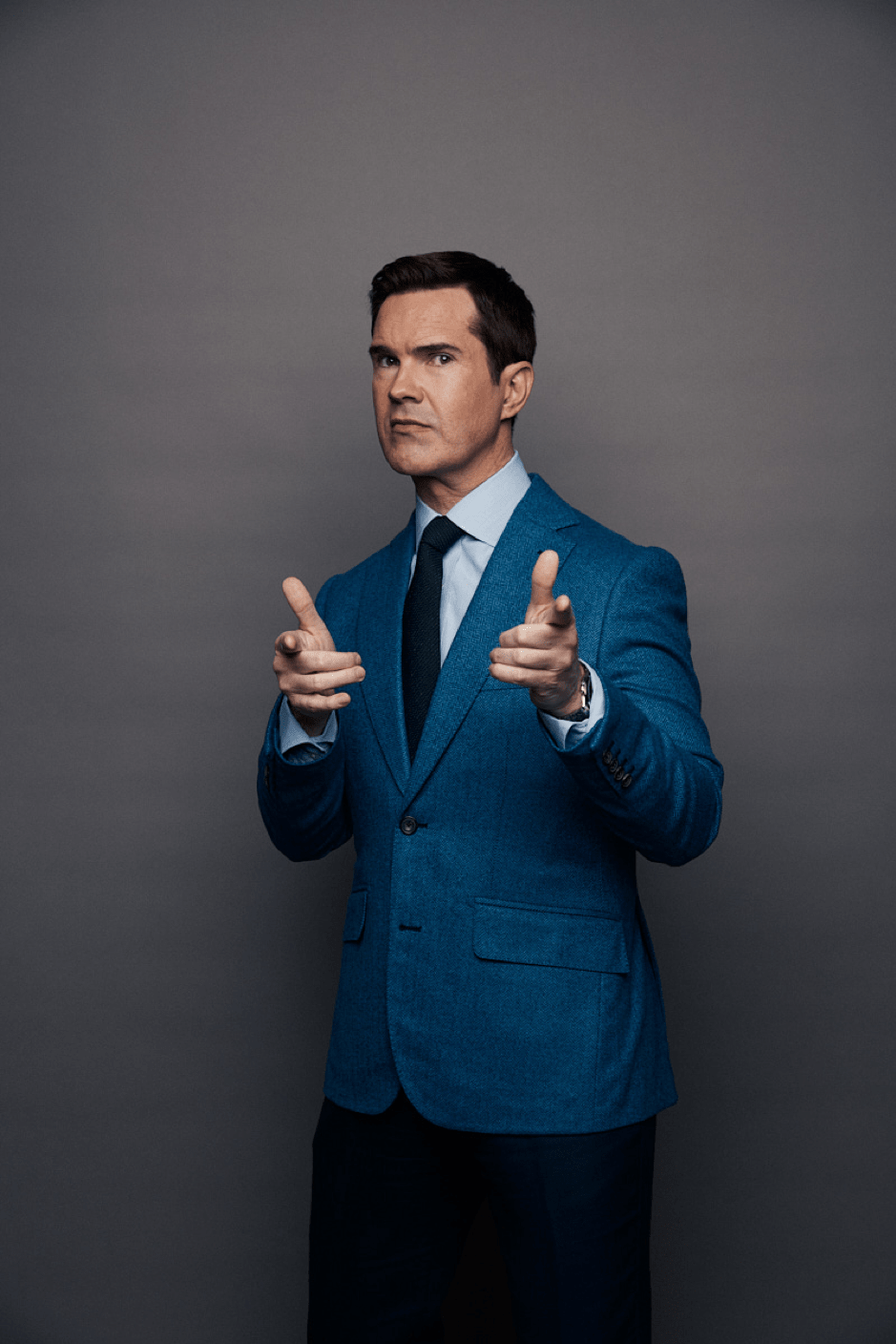 Television Shows
Jimmy is a household name in UK television, well known for hosting Channel 4's 8 Out Of 10 Cats, 8 Out Of 10 Cats Does Countdown and Big Fat Quiz Of The Year, in addition to presenting Comedy Central's Roast Battle UK and Your Face Or Mine. He is a regular on all the top panel shows, including QI and A League Of Their Own, has performed as part of The Royal Variety Performance three times, is a judge on hit BBC1 entertainment series I Can See Your Voice and the host of Channel 4 gameshow I Literally Just Told You.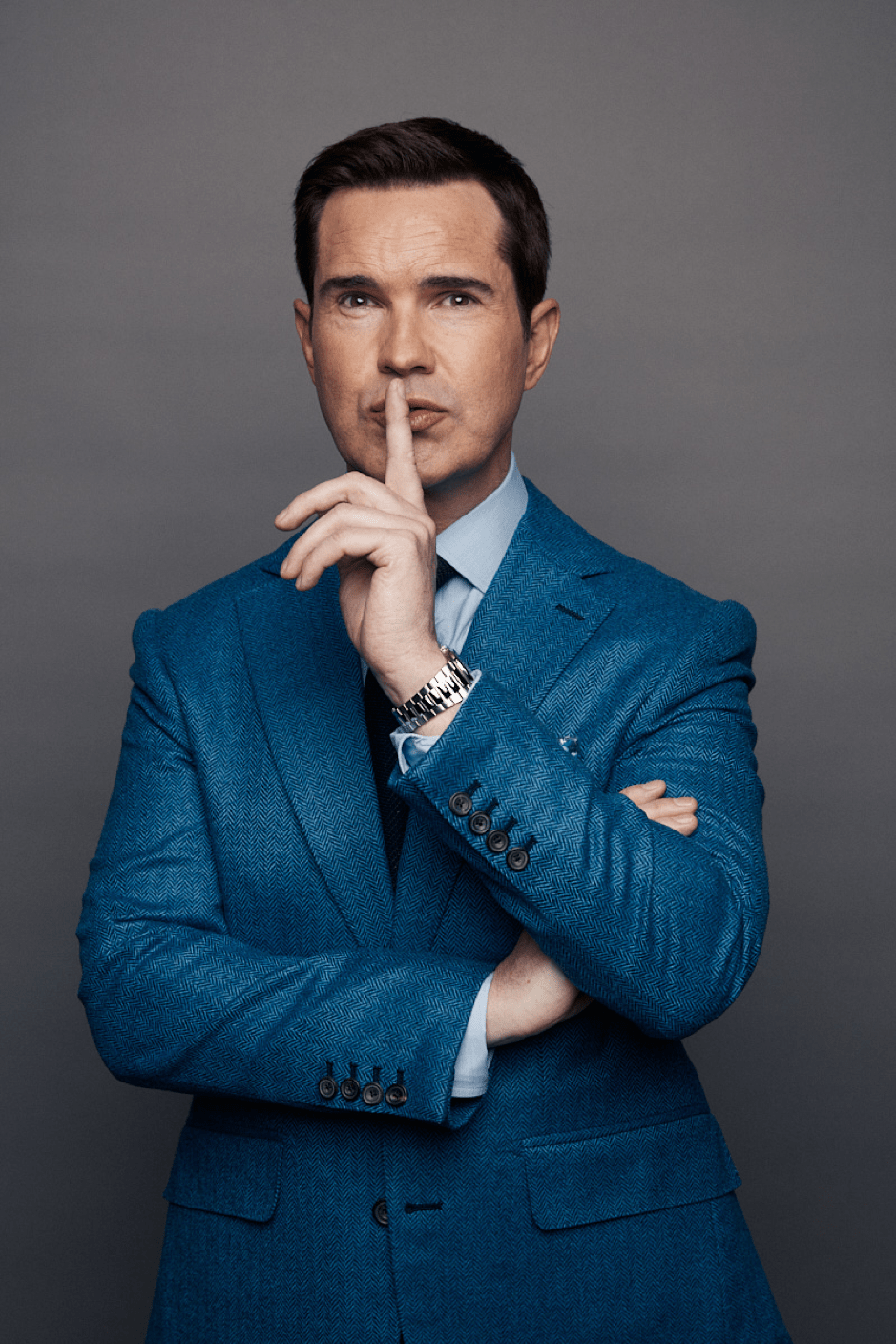 North America and Netflix
Jimmy is also a high-profile name in North America. He was the first UK comedian to sign a stand-up deal with streaming behemoth Netflix in 2015, releasing three specials on the platform, Funny Business (2016) and Best Of Ultimate Gold Greatest Hits (2017) and His Dark Material (2021 – taken from an early iteration of his Terribly Funny tour).
He also presented and produced an original panel show format for Netflix, The Fix, and has been a guest multiple times on US staples such The Tonight Show, The Late Late Show and Late Night With Conan O'Brien. He has performed at the Montreal Just For Laughs Comedy Festival since 2003 with more appearances than any other UK act in that time.
DVDs
Before making the move to streaming, Jimmy was one of the bestselling acts in the comedy DVD market, his eight titles selling over 1.2 million copies between them.
Stand up 2003 (Charm Offensive tour)
Live 2004 (Public Display of Affection tour)
Comedian 2006 (Gag Reflex tour)
In Concert 2008 (Repeat Offender tour)
Telling Jokes 2009 (Joke Technician tour)
Making People Laugh 2010 (Rapier Wit tour)
Being Funny 2011 (Laughter Therapy tour)
Laughing and Joking 2013 (Gagging Order tour)
These shows are now all available on Jimmy's YouTube channel, where he has accrued over 830,000 subscribers and 230 million views since launching in 2018.
The books