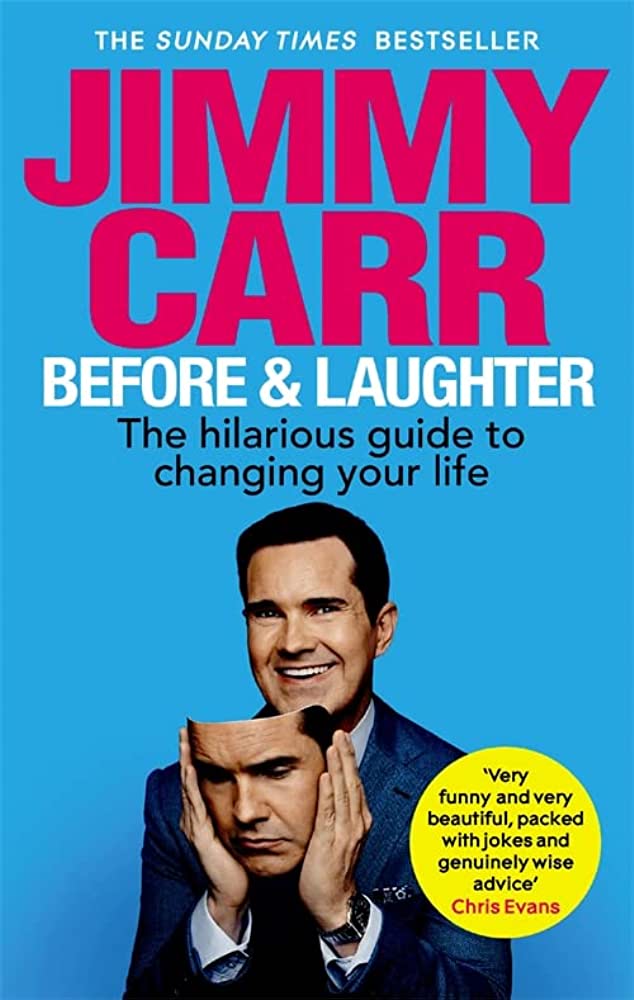 Before & Laughter
*A memoir and self-help manual by one of the country's most treasured comedians – for anyone who feels stuck in a rut but doesn't have the tools or self-belief to shake things up*
In his mid-20s, Jimmy was bored, boring, unfulfilled and underachieving. He wasn't exactly depressed, but he was very sad. Think of a baby owl whose mum has recently died in a windmill accident. He was that sad. This book tells the story of how Jimmy turned it around and got happy, through the redemptive power of dick jokes.
Written to take advantage of the brief window between the end of lockdown and Jimmy getting cancelled for saying something unforgivable to Lorraine Kelly, this book is as timely as it is unnecessary.
Because you might be interested in Jimmy's life but he's damn sure you're a lot more interested in your own, Before & Laughter is about both of you. But mainly him. It tells the story of Jimmy's life – the transformation from white-collar corporate drone to fake-toothed donkey-laugh plastic-haired comedy mannequin – while also explaining how to turn your own life around and become the you you've always dreamt of being.